Focal Business Group have partnered with Swoop Funding to help clients find funding solutions simply, quickly, and securely.
Swoop – Funding for ambitious UK businesses.

swoopfunding.com
We have partnered with Swoop to ensure we are able to best help you should you need any type of funding – loans, equity and grants.
With Swoop we can offer simple and clear comparisons that allow you to make choices on the most appropriate financial products and services.
Partnering with Swoop
Swoop works with over 500 institutional and fintech lenders, so whether you need extra stock to get through an upcoming busy season, a VAT loan to help manage cashflow, want to purchase new equipment or are thinking about expanding we can work together to identify the best financing options for you.
You will not only find lenders who specialise in your industry, but you'll also find lenders most likely to give you an offer (and quickly).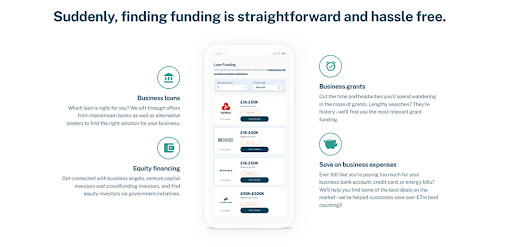 Swoop Funding
Access loans, equity, grants, savings & more
Over 1000 mainstream banks & alternative lending providers
Save on utilities, FX, broadband, insurance & more thanks to open banking
Match your business with tailored funding in minutes, fully supported by experienced funding professionals
SMEs are 4 times more likely to secure funding when working with their accountant.

swoopfunding.com
We carefully select the partners we work with before recommending them to our clients. We will only endorse products and services, we, ourselves, are happy using and share a similar ethos to us.
For further information about our partnership with Swoop Funding and the funding options available to your business, get in touch today.
Growing businesses need more from their accountant; as business accountants, analysts and advisors, we help you understand and manage your numbers to drive plans and decision making. If you would like to discuss the ways we can help you and your business, simply call 0800 112 0880 or email [email protected].